This documentation teaches us good practices related to personalised video.
Reminder of the challenges
Note:
Boosting the understanding of your message with video is one thing, but it's no use if your video isn't viewed to the end. By personalising your videos, you also boost your completion rates! On average, 70% of viewers watch a personalised video to the end, compared to 40% for a "simple" marketing video.
To achieve this performance, you need to follow some good practices
Short
The video is a teaser, it should not last more than 30-45 seconds for PRM (Prospect Relationship Management) and 45-65 seconds for CRM (Customer Relationship Management). Beyond this time, the completion rate decreases and your message is no longer assimilated.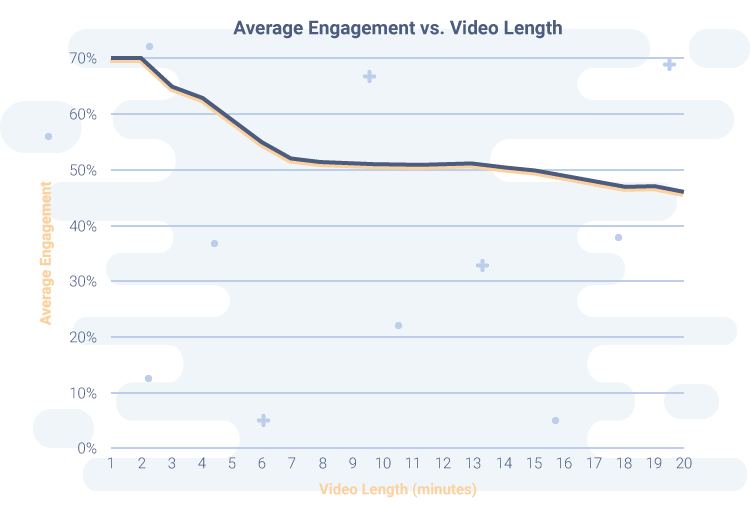 source : https://wistia.com/blog/optimal-video-length
Rhythmic
The video should be staged in a rhythmic montage, from music to a particularly strong graphic design. Catch your customers' eye, they will remember it!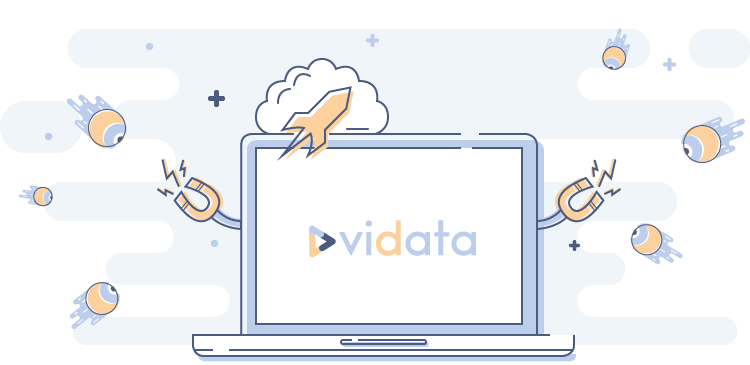 Customised
Customisation elements (first name, photos, cards, points, etc.) must be "distilled" throughout the video to keep the viewer interested.
Example of customised videos here!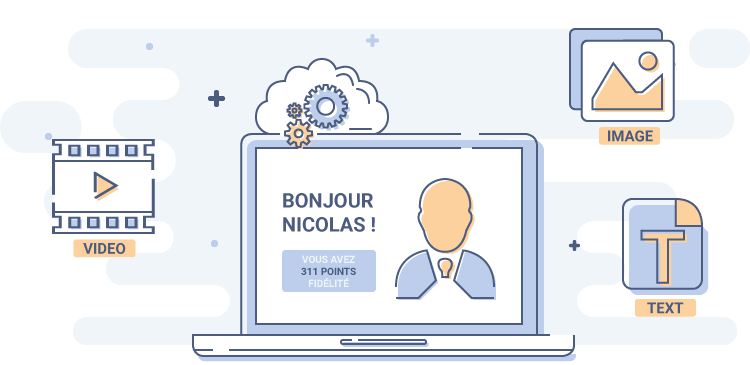 Sound design and voice-over
Your video must be understood without voice-over

The viewer on the move or in the office will not systematically turn on the sound. We therefore advise you to always have textual elements in your video, to avoid misunderstanding your message.

Voiceover without personalisation

It is possible to accompany your video with a non-personalised voice-over when your message contains a lot of information. Example here!

Personalisation with a voice actor when the personalisation is finished

If the personalisation elements are defined, it is possible to use a voice actor.

Work In Progress / Full synthetic voice

Vidata is currently working on a solution to fully personalise your messages with a synthetic voice.
Right size
Think Mobile First! Most viewers use their smartphones to watch their video. It is therefore necessary to adapt the size of your visuals. In 2014, smartphones already accounted for more than 33% of all online traffic. Since then, this figure has continued to increase every year.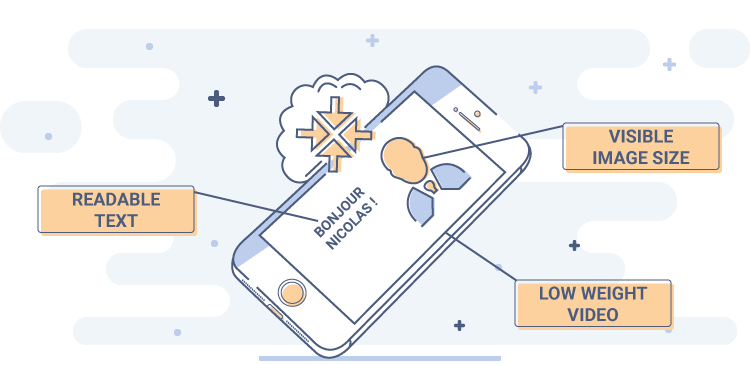 source : https://www.markentive.fr/blog/12-statistiques-marketing-mobile-a-connaitre-2016/
Typography
Web fonts ensure that your message looks good and is easy to read in video format. Be clear and concise in your texts in order to provide your customers with a comfortable reading and understanding. If a text can be read twice in a row on your screen, it will be understood by all your customers!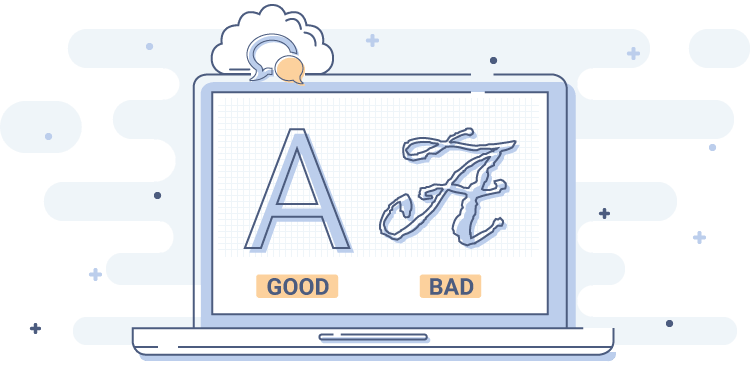 CTA (Call to Action)
Your CTAs should be
short and meaningful
.
. They should be present on your landing page and at the end of your video. Adapt their wording according to your targets. For example with three different formulations,
" I want to subscribe "
,
"Subscribe "
,
or
"Join us"
.
. These formulations do not involve the viewer in the same way and therefore do not effectively address the same types of viewers. Also think about the colour of your CTA, it must be in accordance with the action that this click implies.