Using our Drupal module
Vidata provides a module for Drupal that allows you to implement our player with a simple short code.
To install it, download the compressed file and add it from the Drupal module interface. Don't forget to activate it.
Configuring our Drupal module
The module is installed, but we need to configure it.
To do this, go to Configurationthen select Text formats and finally Filtered HTML.
You should then see Vidata ShortCodes in the filters, check the box and check the order of the filters, your options should look like this: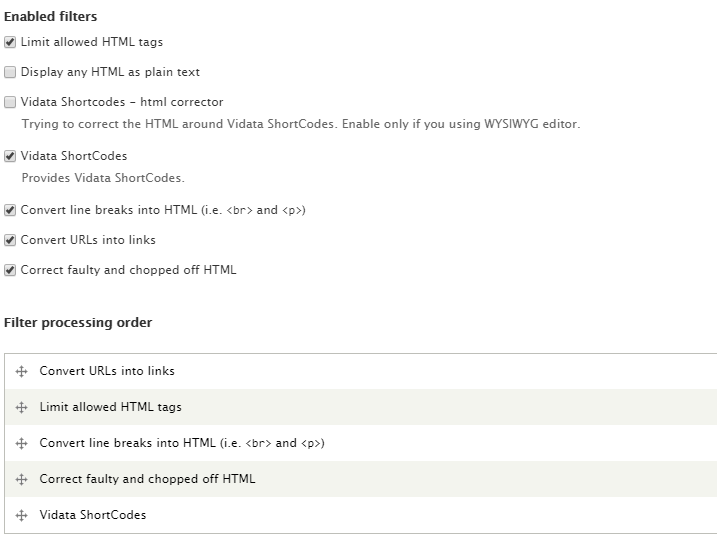 Embed the Vidata Player on your page
Once your module is configured, in the page or article editor, you can now enter the Short Code
[vidata_player /].
You can also add HTML classes, an id or even CSS style.
Examples of Short Code:
[vidata_player /] [vidata_player style=

"width:640px;height:360px;"

 id=

"video"

 class=

"player"

/]
All you have to do is call the page containing the Short Code with the video id as a vidataIdparameter in the url.
Exemple d'url : https://www.mylandingpage.fr/fr/?vidataId=haquozcpa4j