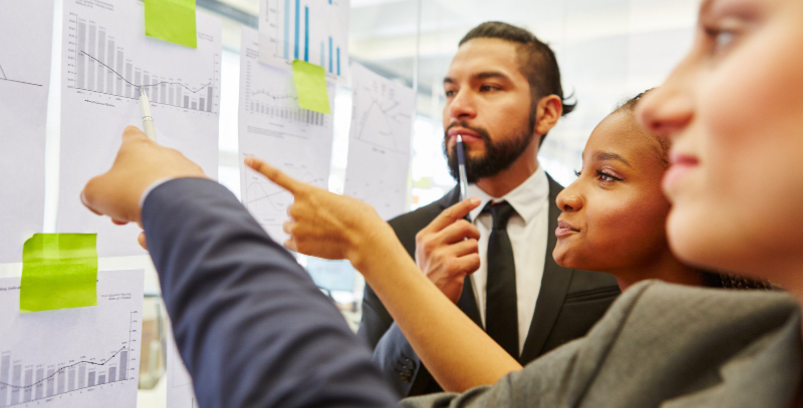 Customer loyalty: statistics and forecasts for 2021
COVID-19 has reshuffled the deck when it comes to customer loyalty. Find out in this article the latest statistics and forecasts on customer loyalty and rethink your strategy for the future.
Customer satisfaction and loyalty: 2020 statistics
Email is still the most effective marketing channel for building customer loyalty.
(Source: Small Business Trends)
According to statistics, 80% of companies rely on email marketing to retain their customers. More than half of them consider it to be the most effective method of achieving their loyalty goals. Other important marketing channels include paid search (43%), social media (44%) and retargeted advertising (37%). Mobile marketing was the least effective with a figure of only 8%.
33% of consumers have ended their relationship with a company because the experience was not personalised enough.
(Forbes)
Consumers like to be engaged with your brand in a way that makes them feel like you know them. In 2017, a Salesforce study showed that 72% of individuals expect to have a personalised experience, which is 100% dedicated to them.
68% of consumers think it is important for businesses to tailor their experiences to the customer's tastes and preferences…
(Oracle)
… And shoppers are willing to pay for this personalisation. They also appreciate it when brands remember their preferences and provide them with relevant information about offers and recommendations. A recent Accenturestudy revealed that 75% of consumers would appreciate being able to create and manage a profile that brands could use to better organise their experiences and make recommendations.
91% of consumers are more likely to make purchases from brands that call them by their first name.
Nowadays, there is no shortage of communication channels! However, not all these different communication channels are appreciated by your customers. Their effectiveness often varies according to their capacity to personalise the relationship you have with them. Today, the challenge is to transform the communication you have with your audience into a truly personalised conversation. Your customer must have the impression that you are only talking to them in this way, and this means calling them by their first and last name.
83% of consumers are willing to share personal information to enable personalisation.
61% of millennials are happy to share personal data if it leads to a more personalised in-store or online shopping experience, while 58% will share personal data to generate product recommendations that match their needs.
Most consumers (73%) say that no vendor or service provider has ever communicated with them in a way that they would have considered too intrusive, including using personal data provided by the customer to the company.
The rapid evolution of customer expectations is highlighted when comparing the behaviour of millennials to baby boomers and traditionalists, where only 41% are willing to share data for personalised shopping experiences. (Salesforce, the State of Connected Customer)
76% of consumers believe that companies need to understand their expectations and needs.
(Salesforce, the State of Connected Customer)
Knowing and understanding the customer's needs is central to any successful business, whether selling directly to individuals or to other businesses. When you have this knowledge, you can use it to persuade potential and existing customers that it is in their interest to buy from you.
Customers are 3.7 times more likely to find it important that the experience is seamless across the communication channels used by the brand.
(Salesforce, the State of Connected Customer)
When a company wants to interact with its customers, it often has a call centre. A multitude of channels are added to this call centre and a challenge arises: how to provide the most integrated multi-channel customer experience possible? The fluidity of the customer journey is the challenge of the digital transformation of companies.
84% of customers say that being treated like a person, not a number, is very important in choosing one brand over another.
(Salesforce, the State of Connected Customer)
While customers no longer want to be treated as numbers, they do want to be unique, privileged and recognised by the brands they buy from. This is especially true when a customer calls a company's customer service department. They appreciate that their advisor is aware of their history and does not have to re-explain their problem.
How does personalised video meet these new customer challenges?
Personalized video is a lively, interesting and engaging way to converse with and inform your prospects and customers in a personalized way. It is an excellent tool used by many companies today to generate more engagement and improve ROI.
BPCE Financement, a major player in consumer credit, uses personalised video to improve understanding of its product, revolving credit, and optimise its use. Personalised videos are used at 3 key moments in the customer journey. The personalised video is part of a multi-channel journey. At each moment, the customer receives an email and/or a rich SMS, which sends them to a landing page, where they can view a personalised video.
Let's take a look at the video to better understand how personalised video fits into a multi-channel journey.
The personalised video solution generates more engagement: increased click-through rates and email responsiveness. Customers appreciate personalised videos: 92% of customers watch the video to the end. Customers are satisfied, loyal, and appreciate the attention they receive.
"We wanted to implement actions to improve the understanding of revolving credit within our company, while boosting its activation and reactivation. The personalised video solution proposed by Vidata provided us with a combined response to these two challenges. Moreover, the support offered by Vidata is based on a test and learn approach and has allowed us to improve the system month after month. Delphine Laporte, Marketing and CRM Project Manager at BPCE Financement.
Send!