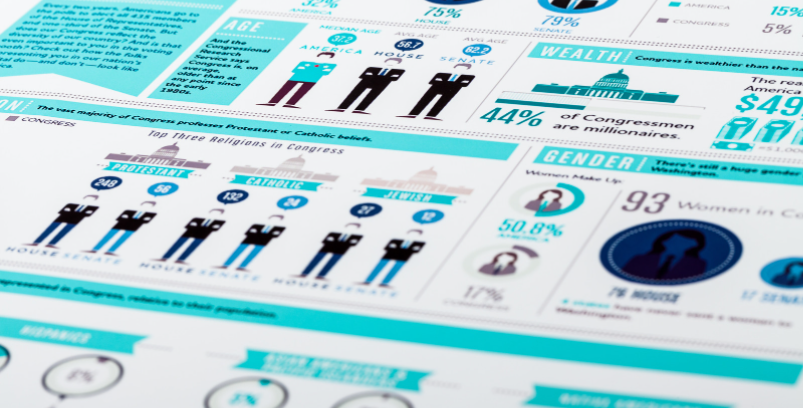 [INFOGRAPHY] – Customer Marketing: the Figures for 2020
The year 2020 is over and it's time to take a first look at Customer Marketing. The pandemic has forced us to review all our strategies and organisations, to reinvent the way we communicate with our customers. In this infographic, you will find a retrospective of the trends that have marked 2020: from customer relations to data, via loyalty and customised video, find all the key figures for 2020!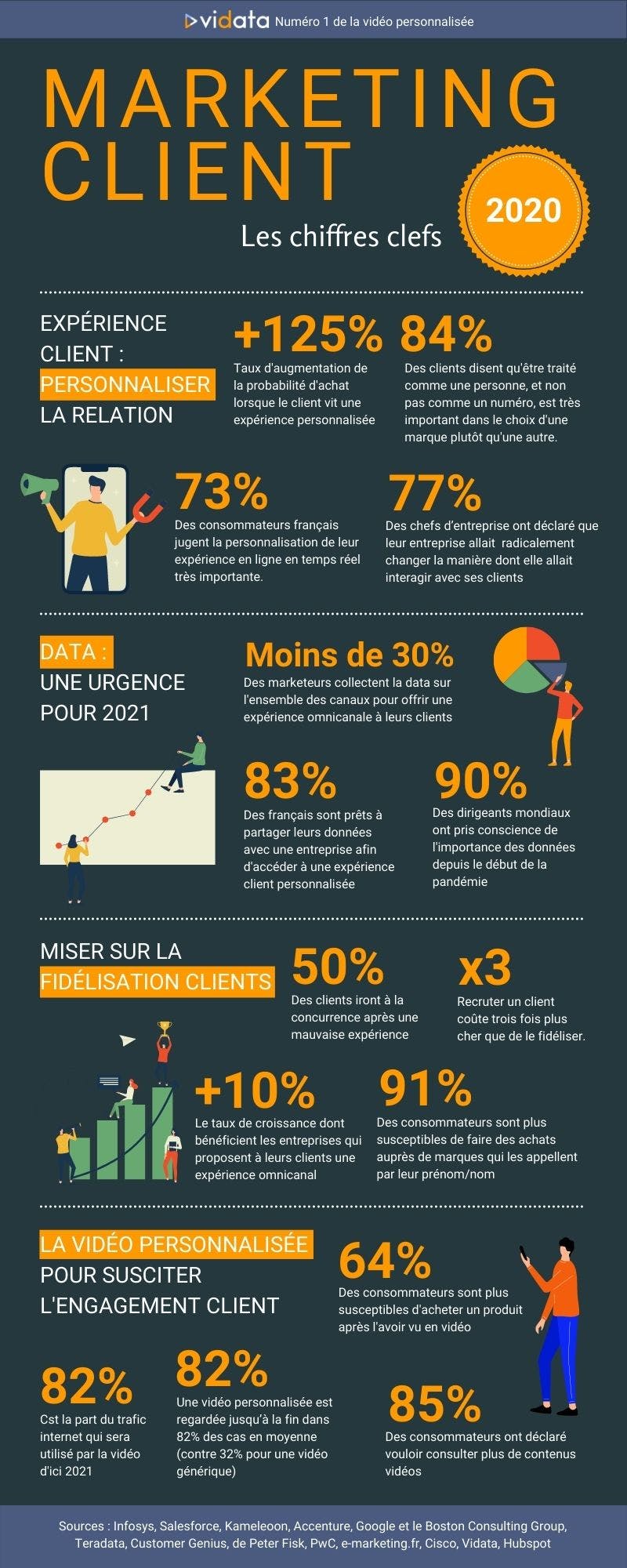 Customer experience: customising the relationship
Customisation influences decisions, increasing the probability of purchase by 125% (infosys).
84% of customers say that being treated like a person, not a number, is extremely important in choosing one brand over another (Salesforce).
73% of French consumers consider the customisation of their online experience in real time very important (Kameleoon).
77% of business leaders said their company would radically change the way it interacts with its customers (Accenture).
Data: an emergency for 2021
Less than 30% of marketers collect data across all channels to deliver an omnichannel experience to their customers (Google and Boston Consulting Group).
83% of French people are willing to share their data with a company to access a customisation experience (Accenture)
90% of global leaders have become aware of the importance of data since the start of the pandemic (Teradata).
Focus on customer loyalty:
50% of customers will go to the competition after a bad experience (Accenture)
Recruiting a customer costs three times more than retaining them (Customer Genius, by Peter Fisk).
+10%:the growth rate enjoyed by companies that offer their customers an omnichannel experience (PwC).
91% of consumers are more likely to buy from brands that call them by their first name (Accenture).
Customised video to drive customer engagement:
64% of consumers are more likely to buy a product after watching the video (e-marketing.fr).
82% of internet traffic to be used by video by 2021 (Cisco).
A customised video is watched to the end on average 82% of the time (compared to 32% for a generic video) (Vidata).
85% of consumers said they want to see more video content (Hubspot).
Send!