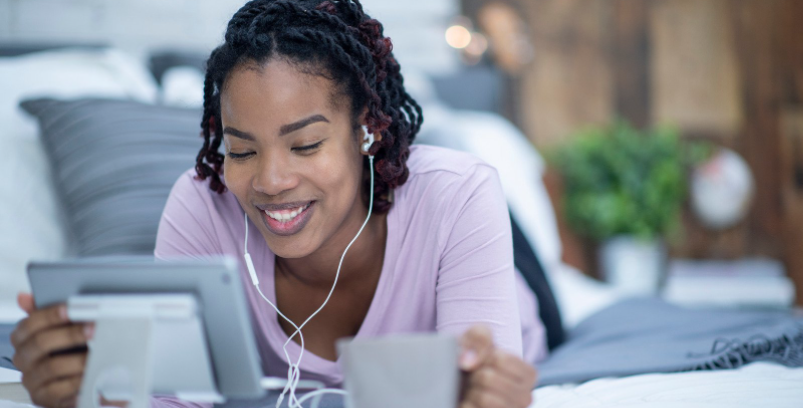 The 3 main benefits of personalised video
Video is a lively, interesting and engaging way to communicate information. Combined with personalisation, personalised video becomes an excellent tool to generate engagement and a better ROI! Here are 3 main advantages of personalised video.
In a context where your customers are increasingly demanding, impatient and volatile, videoand personalisationare key marketing issues.
Video is a lively, interesting and engaging way of communicating information. As for personalisation, it is highly sought after by your customers and prospects. It is therefore necessary to respond to their demand through an innovative solution that is the personalized video! The personalised video uses the data specific to each of your customers (title, surname, first name, etc.) to send them unique content.
What are the benefits of personalised video? Here are our answers.
Your content will be innovative and it will meet 100% of your customers' and prospects' expectations.
The personalised video offers your customers and prospects an innovative format, which will quickly win them over because it will meet 100% of their needs. Each of your customers will receive a unique video dedicated to them thanks to the use of their data that you have collected.
Your customers and prospects want to be consideredand have a unique relationship with your brand.
According to a study conducted by the CCM Benchmark Institute, Internet users are more inclined to buy from e-commerce sites when the latter offer a personalized service. In fact, 60% of the e-commerce sites favoured by Internet users have personalised product suggestions corresponding to their expectations.
The results of the personalised video are impressive:
The completion rate is 82% on average
The reactivity rate of emails is 39% when they are sent to meet acquisition, loyalty or reactivation objectives!
In the long term, personalised video allows you to satisfy and retain your customers
Improved understanding of your message
Personalised video uses data specific to each of your customers and prospects to deliver a message in an original and understandable way: no more generic videos!
For example, personalised video is a very good format for the Welcome process, when it comes to welcoming or onboarding new customers.
This is the case of Allianz, which sends a personalised video to its customers to explain how to activate their online space. This activation is a crucial issue for Allianz in terms of loyalty, upsell/cross-sell and selfcare. Indeed, the customer space represents a privileged communication interface for the brand. Allianz offers its customers tools that allow them to manage their business online in a secure and dematerialised way: modify their profile, declare and follow up a claim, consult their health reimbursements, etc.
After watching the personalised video explaining the benefits of activating their customer area, many customers activated it.
The results were excellent: Allianz obtained a 96% completion rate and a 45% click rate on the CTA!
Increase customer satisfaction and loyalty
The more satisfied your customers and prospects are, the more loyal they will be!
According to Smart Tribune, 69% of customers consider that personal customer service has an influence on their loyalty.
Personalisation plays a very important role in your communication campaigns, it allows you to attract the attention of your customers and prospects. This allows you to obtain a much stronger commitment contrary to classic campaigns without personalisation.
Your marketing actions will have more impact for a better ROI
No more sending generic emails with a very low click-through rate and a low open rate that do not create any engagement with your customers and prospects.
The personalised video will allow you to boost your marketing actions because it is an engaging format and it meets 100% of your customers' and prospects' needs.
For example, consider the case of La Poste – Genius:
Before using the personalised video, the prospect interested in a cash register service for his business, filled in an online form. Following this form, he received a written offer by email. In the best case scenario, they would read it and close it without having subscribed to the Genius Post service.
To boost the number of subscriptions to this service, a personalised video is sent in real time to the prospect after they have filled in the form. The personalised video allows the prospect to better understand the Genius solution and the benefitsfor their business. The prospect will be more likely to sign up for the service at the end of the video, by clicking on a CTA.
The results are impressive: La Poste – Genius has a completion rate of 95% and a read rate of over 35%!
Whatever your objective (acquisition, retention and reactivation), personalised video comes into play at all stages of the customer process and will meet their needs and expectations. It will improve the impact of your marketing actions, the understanding of your message, and satisfy and retain your customers.
What are your objectives for 2020?
Send!