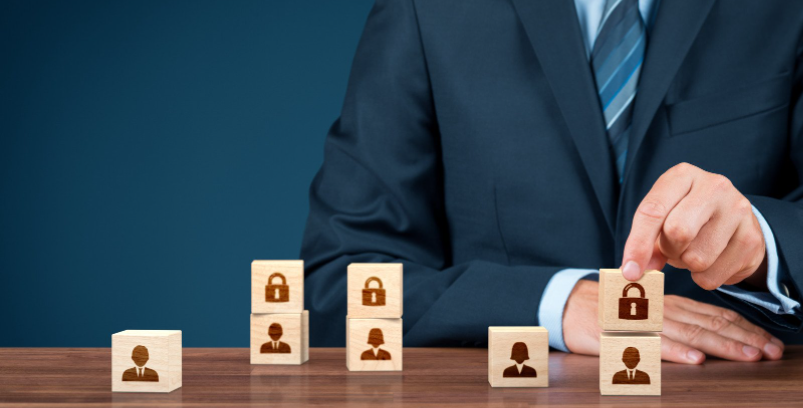 The age of ultra-personalisation: how to reassure your customers and prospects about the use of their personal data?
The collection of personal data is not new. It was in 1995, with the arrival of the Internet, that data literally exploded. Then, with the appearance of social networks, there was an awareness of the amount of data generated by Internet users on Facebook, YouTube, etc., as well as the use that can be made of it.
Data collection is an essential strategy for companies in order to know the habits, preferences or even anticipate the behaviour of consumers.
With the development of Big Data, artificial intelligence and recommendation algorithms, we are now talking about ultra-personalisation. Personal data improves the customer experience by offering content that corresponds to the specific expectations of each consumer.
However, many companies used personal data for malicious purposes. Most of the time the data collected was sold to third parties. Consumers had no idea what happened to their data and how it was used by companies.
In May 2018, a new Europeanregulation came into force concerning data protection: the GDPR.
This law obliges all companies and administrations to respect certain rules concerning the processing of personal data of European citizens.
Here are the 5 main principles of the personal data protection rules:
The principle of purpose: the person in charge of a file may only record and use information on natural persons for a specific, legal and legitimate purpose
The principle of proportionality and relevance: the information recorded must be relevant and strictly necessary for the purpose of the file
The principle of limited retention period: it is not possible to keep information on individuals for an indefinite period. A precise retention period must be set, depending on the type of information recorded and the purpose of the file
The principle of security and confidentiality: the controller of the file must guarantee the security and confidentiality of the information it holds. In particular, they must ensure that only authorised persons have access to this information
The rights of individuals (right of access, rectification, deletion, right to be forgotten, etc.)
Since the implementation of the GDPR law, 66% of French people say they are more sensitive to data protection than in recent years [1].
The paradox of personalisation
A contradiction has been observed in the Internet user who, on the one hand, wishes to receive personalised offers without having to share their data. This is the paradox of personalisation.
A SalesForce study revealed that 62% of customers expect companies to send personalised offers or discounts based on items they have already purchased.
How can you reconcile personal data collection with personalisation? The answer is very simple: obtain consent from your prospects and customers and gain their trust!
Consent and trust are key to implementing ultra-personalised campaigns
Consent: a key step in your marketing campaigns
It is impossible to send your customers and prospects ultra-personalised content without using their personal data. Consent is therefore very important. Moreover, having the consent of your customers and prospects is not new. Indeed, it is already included in the Data Protection Act. The GDPR reinforces this law.
It ensures that the persons concerned have strong control over their data, by allowing them to:
Understand how their data will be processed
Choose without constraint whether or not to accept this processing
Change their mind freely
When a user fills in a form for a newsletter or to download your latest white paper, let the user express or not their consent.
Pre-checked boxes or "grouped" consents (a single consent for several distinct treatments) should be banned. They are not considered as freely expressed consents.
Since May 2018, you must be able to prove that all customer information has been obtained with consent.
Trust should not be neglected in your customer relations
The more they trust you, the more likely they are to share their data with you. In addition to letting them freely express their consent, you must be transparent about the use of the data collected. The text concerning consent should be clear and precise. Avoid confusing negative sentences.
Here is the example of the contact forms written on the Vidata website: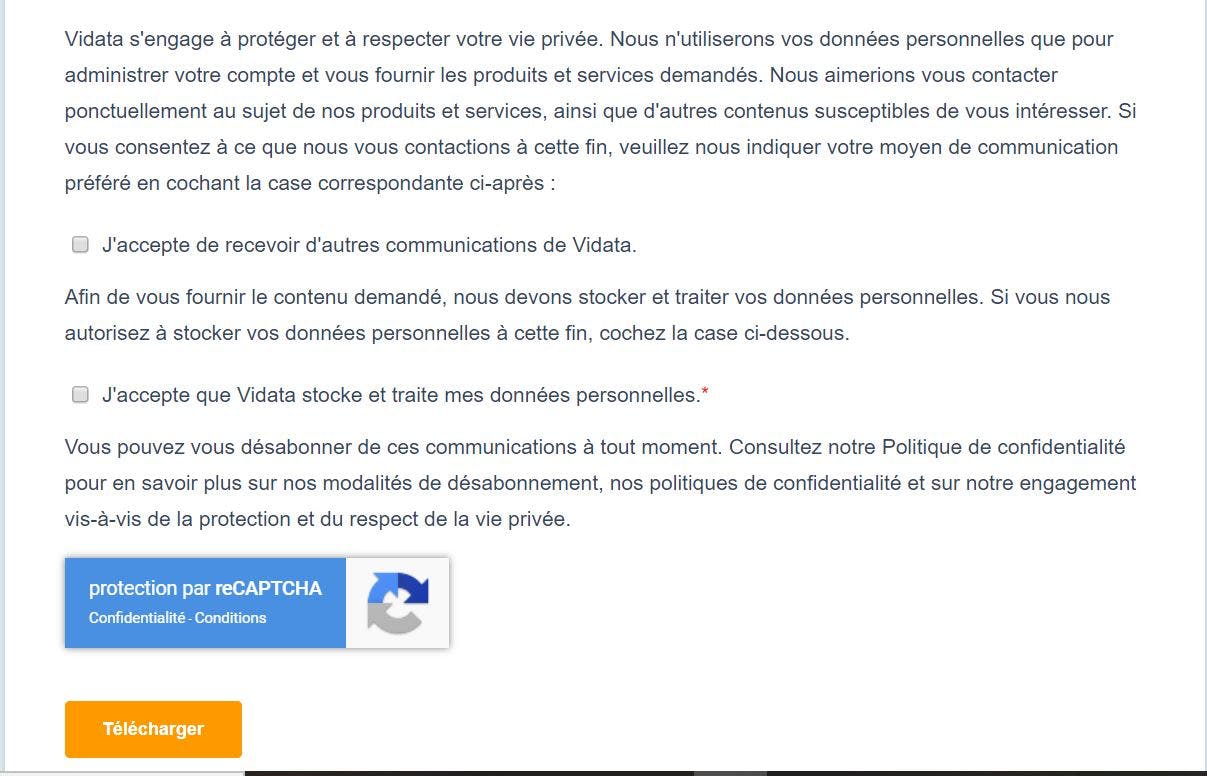 If you are GDPR compliant, building a relationship of trust will be much easier between you and your customers/prospects.
This trust will make it easier for you to obtain the personal data of your customers and prospects and in return, they will get a unique customer experience that will foster their long-term engagement. Once this transparency is established, you must respectit!
The trust between you and your customers can be quickly broken if they learn that their data is being used for other, unmentioned reasons.
In a context of ultra-personalisation, personalised video is an excellent format for communicating with your customers and prospects.
How does personalised video use your customer and prospect data?
In an acquisition strategy, a personalised video is sent in real time by email or SMS following the completion of an online form. It is an excellent way to collect data from your customers and prospects.
In a loyalty or reactivation strategy, the personalised video uses the data in your database. It is an excellent way to add value to the data collected by a company. Indeed, few companies use 100% of their collected data to improve the customer experience. Your customer data is transferred to the Vidata solution either by APIor by an SFTP repository.
Let's take the example of personalised video in an acquisition strategy. Here are the personal data collected via the contact form: title, surname, first name, subscription date, etc. You choose the data you need according to your objectives.
Your client or prospect, if he/she agrees, will have to fill in this form to receive his/her personalised video. They will then receive a unique video based on their situation and which meets their needs.
Find out how Orange Sosh set up a personalised video campaign to encourage its customers to sponsor their friends and family.
Before the personalised video: Nicolas, a Sosh customer, has to log in to his personal space to find out that a sponsorship offer exists. However, Nicolas never goes to his personal space and is not aware of this offer. Nicolas may also have received an email explaining the advantages of the Sosh sponsorship programme. But he doesn't have time to read it and closes it before he understands the benefits.
After the personalised video: Nicolas receives a personalised video in his mailbox informing him of a sponsorship offer. Thanks to the personalised video, he will have understood the benefits of this sponsorship for him and his sponsored child.
If Nicolas decides to sponsor, his sponsored friend will also receive a personalised video encouraging him to subscribe to the offer. His referral will therefore be more likely to subscribe to the Sosh offer.
Reassure your customers and prospects about the use of their personal data. Be transparent about your intentions once the data has been collected. This will make it easier for you to gain their trust. As for them, they will get personalised offers or content that specifically meet their expectations. Everyone wins!
Do you think that implementing a personalised video campaign is a good opportunity for your customers and prospects?
Our teams remain fully operational and are organised to answer all your questions and requests.
Contact our Vidata experts now!
Send!