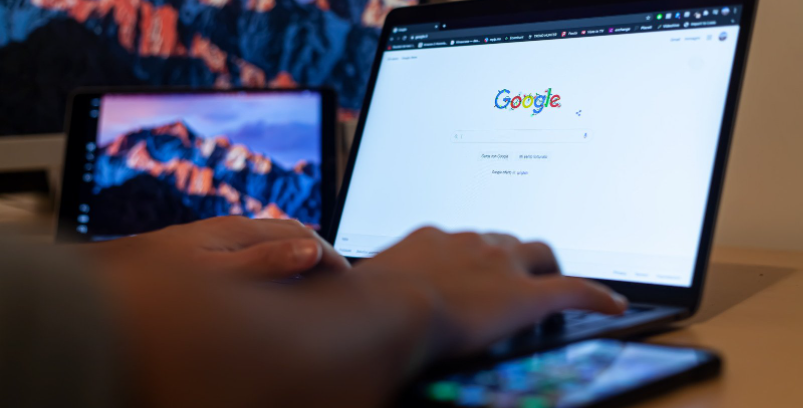 Video SEO: the 6 commandments to follow
You are 53 times more likely to rank your website on the first page of Google by publishing videos on your pages. [1]What are the techniques to improve the natural referencing of your videos? Here are the 6 commandments to follow to carry out your strategy successfully!
VSEO (Video Search Engine Optimisation) corresponds to all the techniques aimed at optimising the natural referencing of videos, mainly on Youtube, but also on competing platforms such as DailyMotion or Rutube [2].
SEOV is SEO applied to naturally reference videos. Discover the 6 commandments to follow to succeed in your SEO strategy!
1. Relevant and quality content, offer it!
86% of Internet users say they use online videos to learn something and get information [3]
Video is therefore a format that is highly appreciated and sought after by your customers and prospects, provided that you offer them relevant content that meets their needs. Video allows them to get the information they are looking for in a quick and entertaining way.
The more your video is seen by people, the higher your ranking in search results will be.
However, for an optimised video SEO, the visual and sound quality of your video must be excellent! No matter how well you implement the best SEO strategy, if your video is of poor quality, you won't get the ranking you want.
2. The mobile format, think about it!
YouTube accounts for 37% of mobile internet traffic. As you can imagine, most videos are viewed on mobile devices! It is therefore important to ensure that your videos are responsive on smartphones.
If this is not the case, you risk having a very high bounce rate, which could penalise your positioning on Google or YouTube.
3. 3. VSEO good practices, apply them!
Proposing a relevant video is good, but optimising your video for natural referencing is even better!
How to optimise your video for natural referencing? VSEO is much easier to implement than classic SEO! Here are the data to take into account:
Choose the right keywords
The keywords are essential for the good natural referencing of your videos just like in classic SEO!
Make sure you choose keywords that are relevant to the content in your video and your industry. Also make sure that these same keywords generate enough traffic!
To help you, tools such as "keyword planning" in Google Ads or Ubersuggest suggest keywords that might interest your visitors. You also have access to the volume of searches for each keyword on which you want to position yourself.
However, be careful if you position yourself on keywords with a very high search volume, you risk being confronted with strong competition. Faced with videos that are already well positioned on these keywords that are highly searched by Internet users, yours will have difficulty standing out and appearing on the first page of Google and Youtube results.
You should favour keywords that are more specific to your sector of activity and less searched for, rather than generic keywords on which you will have difficulty positioning yourself.
Give importance to your metadata on Google and Youtube
In the digital domain, metadata is information that allows to characterize a content (photo, text, sound or video). Search engines cannot understand video content. This is why metadata is an important element to work on to help search engines find your content more easily and offer it to the Internet user.
The metadata that interests us in a VSEO strategy are the title, description, thumbnail and tags.
The title: the title is one of the elements that is displayed first. It is therefore important that it contain your keywords for better referencing. The title of your video must attract the attention of your visitor and make them want to watch the video. Make sure that your title corresponds to the content of the video to avoid a high bounce rate and avoid being penalised by the platforms regarding positioning.
The description: the description appears just below the title of your video. It is one of the elements that will determine whether or not the Internet user chooses to watch your video. Your description must be attractive, it must give the maximum amount of useful information to the Internet user (describe the video, its context and its objectives) making them want to click on your video. In the same way that you redirect your blog post to your website, put the URL link to your site in your video description! Don't forget to include your keywords at least 3 or 4 times in the description content for better referencing!
The thumbnail: the thumbnail of your video must be attractive and make the user want to click on it! Make sure you respect the 16:9 thumbnail format so that your image appears correctly in searches.
Tags or hashtags: these correspond to the keywords you have predefined. Search engines are not able to understand the content of your video, the use of tags helps them to better understand the content that you propose. And therefore to offer the right content to the user when they search. Tags will also help Google and Youtube to offer your video as a "suggested video". This will increase your chances of being seen by people who watch similar videos.
Subtitles are very important, especially when you consider that videos are watched much more on mobile phones. Many people watch videos on the move, without sound! This is the case for videos on social networks that are automatically played without sound.
So if you want to grab the user's attention in the first few seconds, don't forget the subtitles! If there's no sound, they won't be able to understand your video and you may miss an opportunity to convert a user into a customer.
4. The traffic to your site: increase it!
Thanks to VSEO techniques, you will increase the traffic to your site!
If your video is well optimised, it will appear on the first page of search engine results. If, moreover, the user finds that the content meets his needs and issues, there is a good chance that he will visit your website afterwards to find out more.
Optimising your keywords, therefore, allows you to match the information needs and questions of Internet users. After watching your video, the Internet user whose curiosity has been aroused will probably go to your website to find out more.
5. Commitment, create it!
Share your videos with your community on Youtube and on social networks! Your goal is to create engagement and these platforms lend themselves well to this through likes, comments and shares.
On social networks, the algorithms work in the same way as on Google and YouTube.
The more your video is viewed, liked, shared, the more the algorithms will expand the reach of your video and improve your ranking.
6. Your ROI: boost it!
73% of internet users are more likely to buy a product or service after watching a video about it [3].
Video is an excellent medium for demonstrating your product, or talking about your business.
Video allows you to communicate your message in a simple and effective way. At the end of your video, your visitors will have understood the message and will therefore be more likely to take action (buy the product, download a white paper, etc.)
So you get the idea! Creating videos is good, but making them visible is even better!
You can start today to implement a VSEO strategy in order to improve your natural referencing and be positioned among the first in the search results.
Our Vidata experts are at your disposal for any advice in your video generation strategy. Contact them today!
Send!