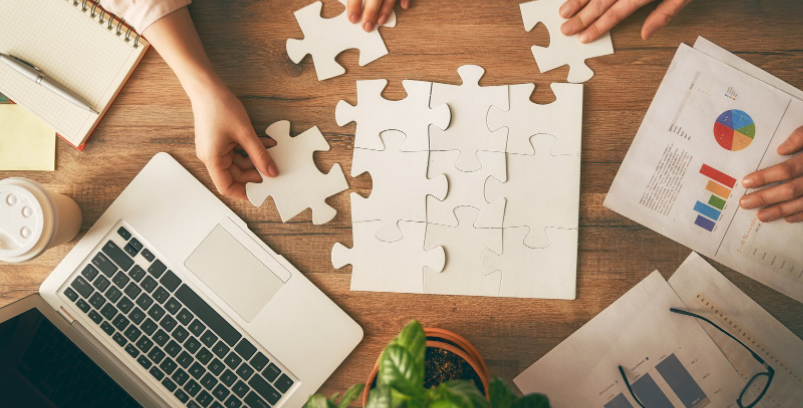 What are the new challenges for your marketing and communication strategy?
In the current context, what are the new expectations of consumers towards brands? How to communicate in order to meet their needs? We discuss this in our article!
For more than three weeks now, France has been reopened and is gradually recovering its economic activity. Since June 2nd, it is the turn of parks, bars and restaurants to open their doors in order to enjoy the beautiful days in France even more.
Many companies have returned to work and are hoping to see a return to serene growth. This is an opportunity for your company to take advantage of this particular situation to reinvent itself in order to improve the organisation within the company, to refocus on common values but also to rethink its customer relations, which will no longer be the same as before. Adapting to new consumer demands to better satisfy them.
What are the new expectations of consumers towards brands? How to communicate in order to meet their needs?
We talk about this in our article today!
The crisis has changed the marketing and communication situation
During lockdown, the French have seen their consumption patterns and behaviour change and adapt to the health crisis.
France is divided between those who want everything to go back to the way it was and those who want to change everything. The study conducted by the Cetelem Observatory confirms that 47% of French people hope to quickly regain the "pleasure of consuming" and 53%, on the contrary, intend to "slow down" in this respect.
How is the crisis changing the way companies communicate?
According to a study carried out by the Union des Marques among its advertiser members, brands think that they will have to modify their advertising messages.
75% believe that their social and environmental commitments will be at the heart of their communications in the future. For 2/3 of the advertisers questioned, it will also be necessary to reassure consumers about the usefulness of their brands.
The Kantar study shows that consumers are not interested in advertising that promotes a company's products/services. 77% of consumers expect brands to use advertising to promote messages that make a positive contribution to society.
Advertisers need to readjust their marketing strategy and communication channels.
In the current context, is it better to focus on a loyalty or acquisition strategy when you take over your business?
"Retaining a customer costs 5 to 7 times less than acquiring a new one."
Implementing a Customer Engagement strategy is beneficial for both the customer and your business.
For your customers, it leads to increased satisfaction. 97% of consumers consider the quality of customer service as an important criterion in choosing a brand. For your company, here are 3 key benefits to remember:
Increase in turnover: The Gallup study (an American research centre that conducts surveys) even goes as far as to quantify the performance due to customer engagement: an engaged customer would represent an average of 23% more revenue in terms of portfolios, profit, turnover and relationships. According to a Constellation Research study, companies that have improved their customer engagement approach have increased their sales by 22% (cross-channel sales).
Reduction of the churn rate: or attrition rate in French. This rate reflects the proportion of customers lost over a given period of time. By engaging your customers more, you will inevitably reduce the number of lost customers.
Significantly improve NPS: The Net Promoter Score is the proportion of customers who are likely to recommend or advise against your product, service or brand to other potential customers. By engaging your customers more, you will increase the number of promoter customers. Word of mouth marketing is 5 times more effective than paid advertising.
Want to learn more about a sustainable and effective Customer Engagement strategy? Download our Customer Engagement guide now!
It is therefore necessary for your company to put in place a good strategy and create a "new customer relationship". Accentuate your communication towards environmental and societal actions that will be meaningful to your customers and prospects. More than ever, they must be at the centre of your strategy to offer them the best personalised experience.
Provide a personalized message with a strong sense of meaning and education to increase your customers' commitment and improve your loyalty rate.
This need to build loyalty and to set up a "new customer relationship" will therefore require solutions that are adapted and that provide education and emotion.
The personalised video: a meaningful and educational marketing tool to convey a message.
The personalised video is a lively, interestingand engagingmeans of communication. It promotes the understanding of messages and generates emotion.
Personalised video uses the data collected about your customers to deliver a personalised message that meets 100% of their needs.
We find that generic videos are only seen to the end in 32% of cases. By personalising videos and creating unique videos for each customer, including their data and addressing their issues, they are more likely to watch the video to the end. The personalised video is watched to the end in 82%* of cases on average.
(*Average observed on 620 000 personalised videos generated each month by the Vidata solution)
Allianz case study:
In the welcome process (welcoming or onboarding new customers), the personalised video is a powerful lever.
Allianzsends a personalised video to its customers to explain how to activate their online space. This activation is a crucial issue for Allianz in terms of loyalty, upsell/cross-sell and selfcare. Indeed, the customer space represents a privileged communication interface for the brand. Allianz offers its customers tools that allow them to manage their business online in a secure and dematerialised way: modify their profile, declare and follow up a claim, consult their health reimbursements, etc.
The personalised video is fun and allows a message to be conveyed in an understandable way. After watching the personalised video explaining the benefits of activating their customer area, many customers activated it.
The results are excellent: Allianz achieved a 96% completion rate and a 45% click-through rate on the CTA!
Do you want to communicate in an engaging and educational way to your customers about your environmental and/or social commitments? Contact a Vidata expert now!
Send!