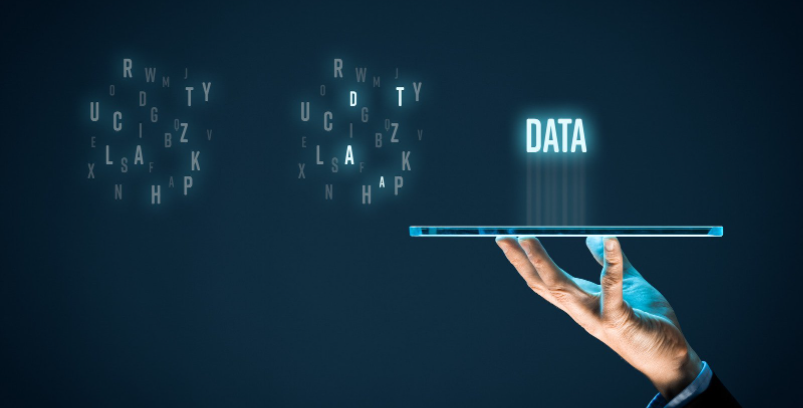 Why should your marketing be Data Driven?
Although 90% of French companies are aware of the importance of data to produce better, faster and optimally, only 48% use Big Data and 9% use predictive tools (IDC study, 2018).Few companies exploit 100% of the data collected and yet it is a major asset in your marketing strategy!
"The world's most valuable resource is no longer oil, but data" (Source: The Economist)
The big players such as GAFAM have understood this and excel in using their customers' personal data.
So why not you?
1. What is Data Driven Marketing
By 2025, every citizen will produce 1.7 megabytes of data per second (Big Data Guide).
Data Driven Marketing is an approach to online marketing that uses the overwhelming amount of data available to increase the level of targeting and personalisation so that marketers can understand the expectations, needs and buying habits of future customers.
A Data Driven Strategy is based on solid data analysis. This analysis gives digital marketers a true understanding of the behaviour and interests of their users.
2. Why is Data Driven Marketing important?
Adopting Data-Driven Marketing allows you to create meaningful engagement at every stage of the customer journey. It allows you to be relevant, build trust and develop a competitive advantage.
66% of customers are likely to switch brands if they feel they have been treated like a number rather than an individual (Source: Relation client mag)
With Data Driven Marketing, address customers effectively and individually.
Data is the basis for long-term value creation. It provides insights that enable marketing activities to be precisely tailored to consumer needs.
Data Driven Marketing helps to:
Reach the customer more effectively by:
Understanding customer interactions at all touch points in the customer journey
Personalising communication throughout the customer lifecycle
Improving customer service, satisfaction and loyalty
Strengthening brand image
Increase efficiency by:
Accurately measuring the success of campaigns
Significantly increasing the ROI of campaigns
Saving resources through a more targeted investment of media budget, targeting high potential audiences with a higher probability of conversion
Increase performance by:
Dramatically increasing the success of campaigns
Encouraging purchase decisions by creating personalised offers
Brands that use data to deliver a personalised experience are seeing a 6% to 10% increase in revenue, growing 2-3 times faster than others. (BCG)
The goal of Data Driven Marketing is to find out what works and do more with it.
To achieve this, data is gathered from many sources and transformed into actionable information. This forms the basis for a Marketing Strategy that includes all channels that are considered important.
4 steps to transform your marketing into Data Driven Marketing
1. Collect data
There are countless possible sources from which data can be extracted. The volume of data is enormous. New touch points between companies and customers are constantly emerging; new information is generated at every stage of the customer journey: online and offline, mobile and social, etc.
To collect customer data effectively, two questions must be answered:
What data is needed to understand the user and their decision-making process?
What data sources are available and relevant?
2. Compile and analyse data
The biggest challenge in data-driven marketing is to turn Big Data into Smart Data; this means filtering out relevant information from the vast amounts of data collected from online and offline sources, and converting this information into actionable insights.
This is known as Big Data Analytics: data is extracted from various sources, centralised and compiled into a uniform format so that it can be categorised in a meaningful way.
3. Turn data into strategy
The information from the data analysis is used to deploy an integrated marketing strategy. This must be composed in a comprehensive way to incorporate and integrate different channels.
Examples of application:
Execute personalised email campaigns targeting specific customer preferences
Promote the right products on the right marketing channels by predicting which product will interest a potential customer
Set up emails that are automatically triggered by specific actions a user takes on the company's website
4. Measure success
Since one of the main objectives of a business is to increase efficiency, measuring performance is clearly of paramount importance. The factors to be measured depend on the company's objectives: recruitment of new customers, retention of existing customers, after-sales service/Selfcare, reactivation, etc.
Case study: managing a Drive to Store Strategy with Data Driven Marketing
First Stop, the European leader in tyres and car maintenance, was having difficulty converting leads who had requested a quote online into customers. First Stop decided to use personalised video as part of its Data Driven Marketing strategy. To turn leads into customers, First Stop sends two follow-up messages (D+8 and D+16) using "Rich SMS – personalised video" to leads who have not completed their quote. The personalised video recalls the quote, the benefits of the First Stop service and the contact details of the sales outlet to encourage the lead to make an appointment. The personalised video had a dual purpose:
Quantitative: increase the number of quotations made at the point of sale
Qualitative: improving the quality of the customer experience: reassuring customers who have not made a quote by presenting the benefits of the service and the First Stop commitments.
Thanks to the exploitation of customer data and this Data Driven Marketing strategy based on personalised video, First Stop has succeeded in increasing its turnover, improving customer satisfaction and strengthening its brand image.
Don't wait for your competitors to jump ahead of you! Drive a Data Driven Marketing strategy and make the most of your customer data.
You can use this strategy in all phases of the customer lifecycle (acquisition, retention or reactivation) to generate engagement through personalisation.
Contact a Vidata expert to boost your marketing actions with personalised video
Send!