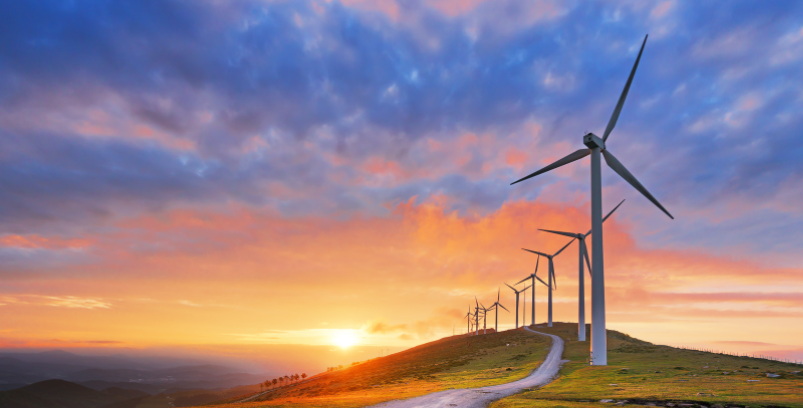 [ENERGY] : engage your customers at specific moments in their lives by sending them a personalised video!
Long gone are the days when your customers would swear loyalty to you until they passed away. Today, energy suppliers are facing a sad reality: their customers are switching at the drop of a hat and engaging with competitors!
At the end of 2018, the churn rate in the energy sector passed the fateful 20% mark
Start-ups have even been created to respond to this new trend and thus help customers switch energy suppliers easily and quickly.
And because bad news never comes alone… The process of changing supplier is now simplified for the customer: no cuts, no administrative steps to cancel.
In short: everything is done to make it easier for your customers to leave when they want to!
How can you stop this bleeding? How can you better engage and retain your customers?
In this article, we give you an example of a successful loyalty strategy using personalised video. (and it's our customers who say so… not us!).
Rely on data to detect the moments of your customers' lives and intervene when they need you!
Are you familiar with the saviour strategy? 🦸
The whole point of this strategy is going to be knowing the big moments in your customers' lives (moving house, new purchase, etc.) so that you can make your entrance on the scene at the moment when they potentially need you the most (like a saviour!).
🔮 Detecting your customers' life moments
In marketing, the notion of life moment refers to the existence of key stages in the life of customers, likely to generate new needs or risks of attrition in the long run.
Every year, 3 million French households move, meaning 10% of the French population.
These consumers must be identified and considered with more attention than others by the energy sector players because they will irretrievably terminate their energy contract in their old home and sign up for a new one in their new one.
Predictive marketing is therefore urgently needed: it is up to you to collect, process and analyse your customers' data!
📧 🎬 Send personalised videos to capture your customers' attention and set yourself apart from competitors!
Now that you are able to know the moments of your customers' lives, and you just have to "appear" in their lives at the right moment, the question is HOW to communicate?
In other words, how do you interact with your customers and what tool should you use, to capture their attention to the max and get them to re-engage?
Since the liberalisation of the market in 2007, your customers are ultra-solicited.
📣 How to make your voice heard and convince your customers of the benefits of re-engagement?
It is clear that the attention rate of your customers is falling. Sending them an email is no longer enough when it comes to capturing their attention. You have to do more: provoke the famous wow effect!
💡 The solution?
Communicate with your customers by sending them personalised videos. These videos include their personal data to deliver a tailor-made message, meeting 100% of their needs. While a generic video is watched to the end in 31% of cases, a personalised video is watched in its entirety in 82% of cases!
It's almost mathematical: since the customer will watch the video to the end, they will have understood the benefits of your new offer and will be more likely to subscribe to it! There you go!
Sending personalised videos to your customers will allow you to re-engage them and drastically reduce your churn rate.
Case Study: La Banque Populaire
Banque Populaire uses our personalised video solution to inform some of its customers who have already subscribed to a home insurance contract that they can also subscribe to super advantageous car insurance.
⚠️ Please note that the Banque Populaire does not send personalised videos to ALL of its customers. It detects a precise moment in life (=the purchase of a new car) and sends personalised videos ONLY to those who fit these criteria. Thus, Banque Populaire intervenes at the right time, when its customers potentially need it the most!
Result: by intervening at the right time and using a communication medium (personalised video) that best captures the attention of its customers, Banque Populaire has considerably increased the number of car insurance subscriptions, thus boosting its cross-selling strategy 💸
If we show you the example of Banque Populaire, it is because it is perfectly duplicable to the energy sector. In this case, the strategy would be to send, to customers, personalised videos presenting them with an interesting electricity & gas offer, at the time they move.
✨ The good news is that at Vidata, it only takes us 5 weeks to create from scratch and launch with you a loyalty strategy based on sending personalised videos.
So… what are you waiting for to contact us? ❤️
Send!