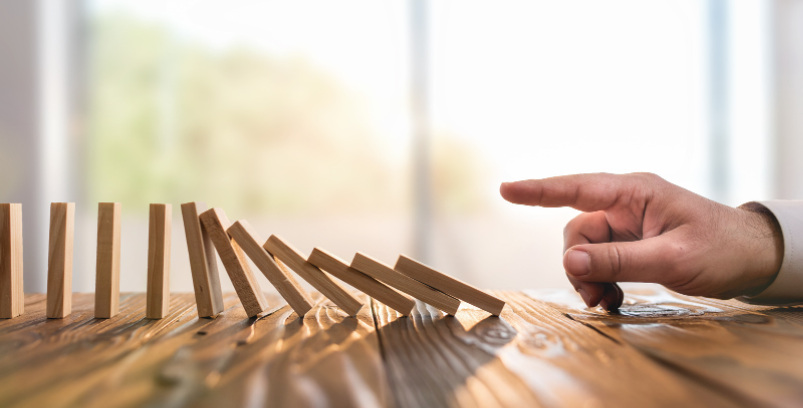 Event Based Marketing: use personalised video to achieve your goals!
💌 "Send the right message to the right person, at the right time and via the right channel".Everyone knows this mantra. However, few marketers apply it in detail. 💥The result: you send a smashing email to your target to meet a need they have right now… But the email ends up in their inbox without being read…
What a waste to find that your event-based marketing strategy is eventually doomed to failure because you did not choose the right communication channel!
Resultat:
If they are a prospect, they will not become a customer.
And if they're a customer, they won't increase their average shopping cart and their level of engagement with your brand.
Fortunately, we have a solutionfor you!
Your Event-Based Marketing strategy looks good on paper, but once you start, you can't achieve your goals?
When you send the right email communication, at the right time and to the right person, you can achieve open rates of 32%.
This is not much 😱
Out of 1000 prospects to whom you will offer a solution to a problem they are currently facing, only 320 will actually consider it.
The remaining 780 will simply ignore the proposed solution.
Isn't that a shame?
❌The problem lies in the communication channel used: email.
Even when personalised, email marketing is often ignored by 2/3 of your targets:
Either because they don't have time to read what you have to offer;
or because your communication will drown in the flood of emails they receive every day.
To ensure that your message is reallyheard and understood, it is therefore necessary to choose the best communication channel.
Often, the best communication channel will simply be the one that your target will use with pleasure.
…This is the case with personalised videos.
The number of videos consumed continues to grow. Some figures 💯:
In December 2018, 27.3 million internet users watched at least one video from a computer, representing 43.4% of the French population aged 2 and over.
According to its latest report, Cisco estimates that video accounted for 73% of global data traffic in 2016 and will account for over 80%of global traffic this year.
At the same time, consumer attention spans are falling. This is especially true for millennials and Generation Z youth.
Therefore, sending them your message as a video will have multiple benefits:
Increased number of customers/prospects who watch the video: By personalising videos and creating unique videos for each customer, addressing a need or issue, they are more likely to watch the video to the end. Studies have shown that a personalised video is watched to the end on average 82% of the time.
Improved understanding of the product/service presented.
Increased conversion rate: the personalised video increases the click-through rate by 200-300% compared to all other types of links in a mailing.
Major differentiation from competitors.
Increased customer satisfaction and loyalty.
Let's discover together a practical case of Event Based Marketing strategy using personalised video: EDFuses personalised video in its Event Based Marketing strategy In other words, EDF sends the right message to the right target, at the right time and via the right channel
The right message: EDF Entreprises contract renewal proposal
The right target: companies that are already EDF customers and whose contract is about to expire
The right time: a few months before their contract expires.
The right channel: sending an email with a personalised explanatory video.
A few months before the end of their contract, an email with a personalised explanatory video is sent to the EDF Pro customer in order to prepare for telephone contact with sales staff. The personalised video thanks the EDF Pro customer for their trust and reminds them of the key figures for their business and the advantages of an EDF Pro contract.
At the end of the personalised video, the customer clicks on the CTAto make an appointment via Smartagenda with an EDF sales representative, intending to renew their contract.
Customers appreciate personalised videos: 89%of customers watch the video to the end and 50% click on the CTA "Make an appointment".
"Sending a personalised video to our customers makes up for a lack of anticipation on both the seller's and the customer's side. This has a positive impact on the customer relationship because it is a personalised and facilitating approach on the sales side, particularly for making appointments. Finally, by enhancing the customer's value, it has helped to increase their satisfaction and loyalty" – Myriam DOUCOURE, Sales Manager, EDF – IDF Commerce Division
And you, at what "moment" would you like to send a personalised video to your clients or prospects?
Contact us to discuss. Your challenges are our challenges!
Send!