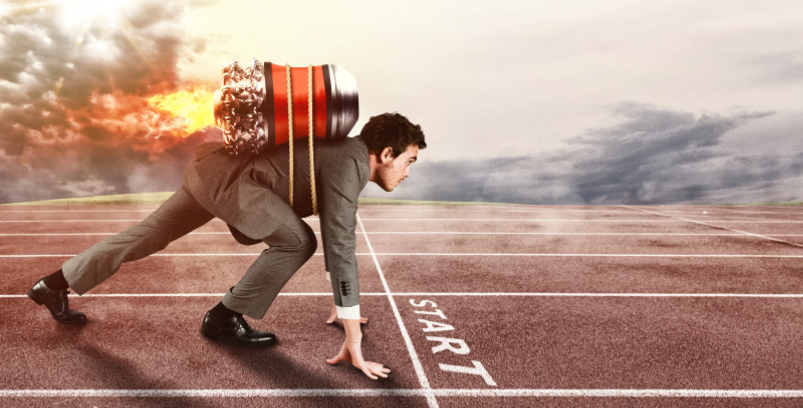 Why send personalised videos to your customers?
Personalisation has become a key issue in any marketing strategy in recent years. A personalised video is an effective tool for boosting your marketing actions. Discover the 6 reasons to send personalised videos to your customers to boost the performance of your marketing strategy.
Two-thirds of consumers say they are willing to buy from a brand that personalises its customer experience. (source Kiss the Bride).
Thus, personalisation has become a key issue in any marketing strategy in recent years. Thanks to new technologies and collected data, many tools offer to personalise your marketing content according to your customers' needs and interests.
Among these tools, video is a format that has exploded on social networks. Cisco, a world leader in digital transformation, estimates that video will represent 82% of web traffic by the end of 2021, compared to 70% in 2015. Video is therefore an excellent format to take into account in your content personalisation strategy.
It is therefore entirely possible to combine personalisation and video!
Here are 6 reasons to make personalised video part of your strategy.
1. Make personalised video part of your strategy to give your customers a unique experience.
With customers becoming increasingly demanding, erratic and impatient, it's hard to get their attention.
Using the data collected from your customers and prospects, create personalised videos to send them the right message at the right time and place.
Integrating a personalised video solution into your marketing strategy will allow you to:
Stand out from your competitors by offering unique content.
Significantly increase their engagement.
Create and maintain alasting relationship with your customers and prospects.
2. Integrate personalised videos into your marketing strategy for higher engagement
Personalised videos significantly increase the engagementof your customers and prospects because they are addressed directly to them according to their specific needs. . It will therefore be more impactful than other types of formats.
Personalised video generates engagement at all stages of the customer lifecycle. Whether it's acquisition, retention, reactivation or after-sales, your customers and prospects are more engaged when they receive a personalised video that is 100% dedicated to them. For example, many players in the banking and insurance sector use personalised video to engage their new customers to activate their personal space. The results are impressive: 39% reactivity rate and 82% completion rate (number of people who watched the video to the end).
3. Offer a format that is highly valued by your customers and prospects.
It's a fact: your customers want videos that meet 100% of their needs!
85% of consumers want to see more branded video content (Hubspot).
By addressing a personalised video with data specific to each of your customers, they will be more satisfied and feel unique.
A 2019 Harvard Business Review study reveals that over 54% of us watch a personalised video in its entirety to see where the personalisation reappears.
For example, the personalised video has enabled Groupama Loire Bretagne to obtain a 77% open rate for its emails and a 97% completion rate for its videos. These exceptional results prove that personalised video is a format that your customers and prospects are looking for.
4. Improve customer understanding and satisfaction.
Personalised video is an effective way to improve understanding of your message.
Groupama Loire Bretagne was looking for a simple and clear way to explain to customers how their claim would be handled.
The occurrence of a claim is always a destabilising event for customers. They expect the insurer to provide them with personalised and reassuring support, as well as simple, smooth and proactive handling. The personalised video responds to all of these challenges: following their call to a teleconsultant, customers receive a personalised video that summarises all of the information necessary for their proper compensation.
To ensure that the personalised video meets 100% of their customers' needs, Groupama has set up a satisfaction questionnaire at the end of the video. Customers are asked to answer three short questions that allow Groupama to assess their level of satisfaction. Thanks to this questionnaire, Groupama has seen its customer satisfaction increase.
5. Build customer loyalty and turn them into ambassadors.
Personalized video will tailor your message and your offers to the needs of each of your customers, which will allow you to strengthen your customer relationship and therefore loyalty!
Let's take the example of Marco Vasco, who used personalised videos to meet their loyaltyobjective. A few days before leaving on a trip, the customer receives a personalised video offering to sponsor a friend. If they do so, they will receive a €400 discount on their next trip and their friend will receive a €150 discount.
This loyalty strategy using personalised videos has enabled Marco Vasco to turn its customers into ambassadors through sponsorship.
> To find out more, download our White Paper: Service, an essential business issue
6. Increase the profitability of your marketing activities.
ROI and impactful marketing actions.
73% of B2B marketers say that video has a positive impact on ROI (Tubular Insights).
The personalised video brings added value to your customers and prospects who will watch it to the end. They will be more engaged, more satisfied and more loyal, so your investment will pay off very quickly.
The figures speak for themselves: out of 100,000 generic videos, 68,000 people don't watch your videos until the end because they don't feel involved and are therefore unlikely to be satisfied… With personalised videos, 82,000 people will understand the interest of your communications and will be engaged.
Regardless of your objective: whether it's to promote a new offer, win new customers, or facilitate self-care, personalised videos bring measurable qualitative and financial results.
Macif, for example, has used personalised video for cross-selling purposes. A personalised video is sent to the customer who benefits from a car insurance policy to thank them for their trust. In the same video, Macif presents the benefits of its home insurance offer, which meets 100% of the customer's needs, in a personalised way. At the end of the video, the customer will take out a home insurance policy. If they do not, they will do so as part of a follow-up programme.
As you can see, personalised video is acrucial part of your marketing strategy. It comes into play at different stages of the customer journey and allows you to:
Engage and retain your customers and prospects.
increase the profitability of your marketing actions.
What are your strategic challenges for 2020?
Contact our Vidata expert to learn more about the Vidata solution.
Send!